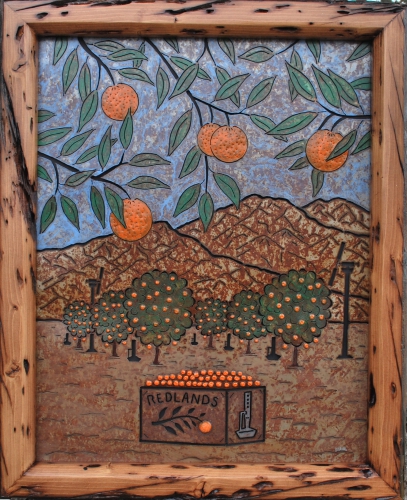 Welcome to my web site, the place to be for unique metal wall art, and wood wall sculptures; some architectural,
some anatomical, some religious, some downright bizarre. Frames are truely one of a kind, custom crafted,
most from weathered ponderosa pine and fir. Some with original square nails used a century,
or more in the past, now destined to be admired for many more decades. Wood wall sculptures are weathered
ponderosa pine, carefully consructed to accent the color and grain of the wood, and the dark tannin left from bark
long gone. Click on the "ART" tab at the top of this page to be able to click on the 16 square tiles with subject
catagories to view the 100+ works I have avalable! Thanks for visiting.....